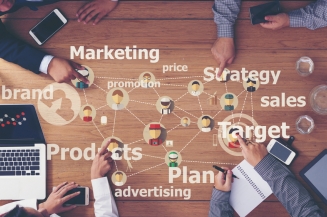 If you own a small business in Dallas or Texas in general, then you want 2018 to be your business' big year. The best way to boost your business is through advertising, but the usual methods of ad campaigns can get pretty expensive. Currently, mobile billboard advertising is a great way for Dallas businesses to get their message to the public for a fair rate. However, hiring the right mobile billboard advertising business requires much more than just wanting to be seen. Here are some of our tips for hiring a mobile billboard advertising company in 2018.
Know the Agencies Capabilities
Before going into any business deal where you are hiring someone to perform a service for you, you want to understand what the agency is capable of and where they provide their services. Texas Mobile Advertising has a fleet of mobile billboard vehicles that are capable of promoting your message through several mobile means. From billboard trucks to display cubes, we have what you need.
Express Your Company Goals
Knowing how to express the goals of your company in the new year is very important when meeting with an advertising agency. You want your mobile billboard campaign to truly represent what your business is at this point in time. Once your advertising business of choice is able to clearly recognize your goals, then you are going to be on the straight path to a successful campaign.
Determine an Advertising Budget
Getting your advertising budget sorted out is important because you want to know how much you actually have to put towards a successful mobile billboard advertising campaign.
Luckily, a billboard truck is not an expensive way to successfully advertise a business. By getting with a mobile billboard campaign manager, it is very simple to map out how much the cost for your entire campaign would be. Remember, by working with a mobile billboard advertising business like Texas Mobile Advertising, you are going to be able to reduce your advertising budget while maximizing the use of a billboard truck for advertising.
The benefit of saving money on your advertising budget is that you can now allocate the excess funds towards other parts of your business that it would benefit.
Get the Campaign in the Right Spot
With standard advertising methods like television, radio, and print, there is no guarantee that your voice will be heard. By letting the right mobile billboard advertising company know that you need to be seen, their response should be a laid-out plan of successful areas where their billboard trucks would be effective.
Work with the Best in Texas Mobile Billboard Advertising
If you are a business that is tired of being let down by empty promises that other advertising outlets offer your business at high prices, then it may be time to start looking down a different avenue. Texas Mobile Advertising is a company that has the proven mobile billboard advertising experience to get your business on the fast track to success in 2018.
Contact us today to find out more about our local services and how we can help your business boom in the new year.
Back to Blog