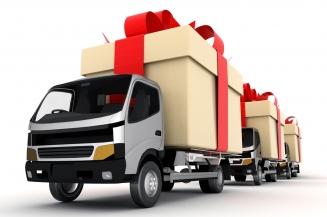 Tis the season to be generous about gift giving, and what better gift for the entrepreneur in your life than the gift of publicity for their brand. If you are a family member of an entrepreneur and are tired of seeing them spend their hard-earned cash on advertising that simply isn't panning out for them, give them the gift of mobile billboard advertising.
With mobile billboard advertising, your loved one will not only be able to get their online or brick and mortar store's brand in plain sight, but they will also have the opportunity to work with an experienced team that knows the business of marketing to communities large and small.
Here are some of the reasons why Texas Mobile Advertising has the perfect gift for your entrepreneur in the form of mobile billboard advertising.
Mobile Billboard Advertising is Cost-Effective
If you are even remotely aware of how the advertising industry works, then you know that advertising is a huge bulk of a small business' budget. Advertising on television, radio, online, and in print is not only a costly and lengthy process, but it is one that is not guaranteed to work for the benefit of a business.
With mobile billboard advertising, you can give your business owner a luxury that they will not receive with traditional advertising; the gift of choice. By setting their business up on a mobile billboard campaign your business owner will be able to have the control of when and where their advertisement shows up to the public. With other forms of advertising, their hard work may not even be seen by the target audience.
Our Team will Help You Organize Your Campaign
If you are concerned about ordering mobile billboard advertising services and throwing your loved one to the wolves, fear not, Texas Mobile Advertising is prepared to go all the way with a company from the start to completion of an advertising vehicle campaign.
The last thing that we will do is waste your money. That is why our team of marketing experts will be able to help coach our client through the way that their mobile billboard advertising campaign is created and carried out.
We care about the vision and brand ideas that you have for your business and we understand that sometimes it can be difficult to get ideas into fleshed out results. That is why we take the time to work with our clients and ensure that they are satisfied with the creativity of a project's results, before a billboard truck campaign is even launched into the streets.
Texas Mobile Advertising is the Gift That Keeps on Giving
We guarantee that your loved one will benefit from the services we provide at Texas Mobile Advertising. With a fleet of mobile billboard trucks, advertising cubes, bicycles, and much more, the possibilities of a business' creativity are endless.
Don't spend money on another tie that they won't wear, help push their business into high-gear with a mobile billboard advertising campaign. Call us today to find out more about our services.
Back to Blog